The most awaited Eid-al-Adha is here! It is one such festival that involves indulging in rich and celebratory meals or as we call it, Daawats. It is strongly believed that every meal is a beautiful song of flavors and what is a song without some sweet notes. Here's a small kick-starter for you to plan out your Eid-al-Adha dessert menu. These traditional desserts made in Muslim households make Eid celebrations even more conventional, ethnic, rich, and delicious.
Sheer Khurma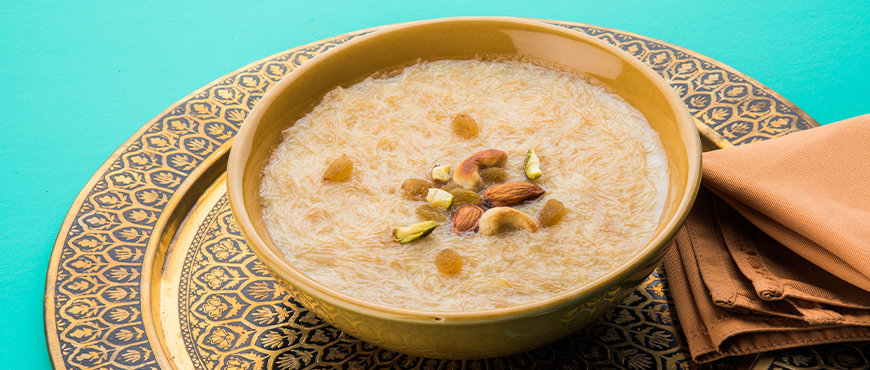 Eid is no Dawat-e-aam it is Dawat-e-Khaas and Sheer Khurma is a must in every Dawat-e-Khaas. Treat your family and loved ones to this rich classic dessert and begin your Eid celebrations on a sweet note.
Pro Tip: Add some freshly-ground green cardamom for a lingering aroma.
Kimami Seviyan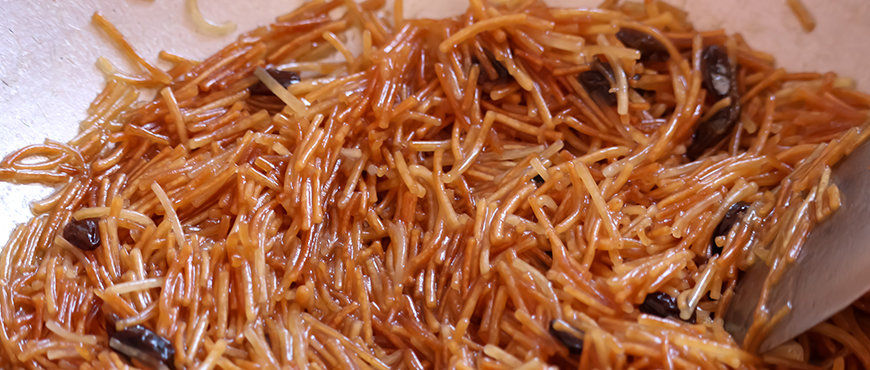 This Eid dessert though made with some similar ingredients as those of the Sheer Khurma stands out and has been an all-time favorite of kids, adults, and oldies. Kimami Seviyan is mostly dry vermicelli and it is so loved that people eat it like a snack. Add this age-old dessert to your Eid menu and grab praises from your loved ones.
Pro Tip: A little bit of nutmeg brings out the real flavor of this rustic dish.
Phirni
Cool the summer heat with this frozen specialty. Phirni is the perfect replacement for ice cream or a kulfi. Ate too much and craving for some light yet impressive dessert? Phirni gives an aromatic and sweet ending to your heavy meal on Eid.
Pro Tip: Add some cinnamon flavored rose water to give it a distinctive aroma.
Shahi Tukda
Shahi Tukda, as the name suggests, is truly a piece of royalty. Bread pieces fried in pure ghee, soaked in flavored sugar syrup, and topped with creamy and flavored milk- Shahi Tukda is the best way to make Eid's feast more special.
Pro Tip: Add a little bit of crushed black cardamom in the creamy milk sauce for more depth and flavor.
Zaffrani Pulao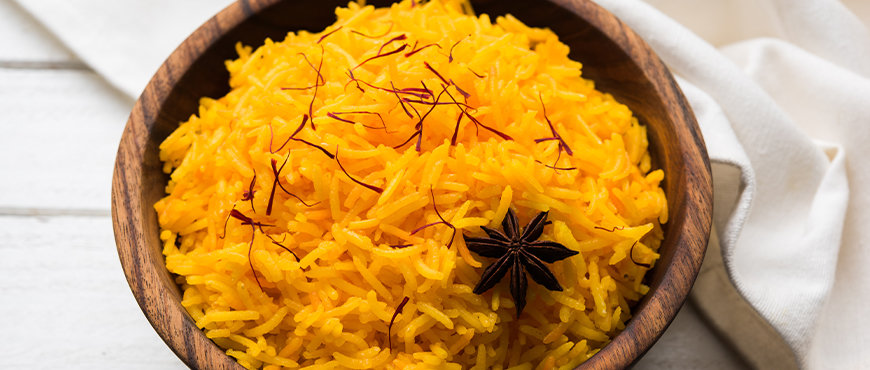 What can make a dessert richer than saffron! Try this light Zaffrani Pulao which is a simple dish with a bomb of flavors. Why wait till dessert when you can devour this saffrony rice goodness even in the main course. Add this sweet dish to your Eid menu for more stars on your apron.
Pro Tip: Use cinnamon and star anise to enhance the essence of your dessert.
Use authentic Indian spices to amp up your dessert recipes and give them an exquisite twist. Try Dwaraka Organic Spices because we keep the true flavors intact.