Roti, vegetable, dal, and rice. These are the most basic components that complete an Indian meal. Each of them can be further categorized into different varieties, but they would still be that same meal that is made in every Indian household on daily basis. In this modern world, we're more exposed to various flavors from different parts of the world. But every Indian still loves to come home to a proper meal after a long day of work. That's what satisfies our cravings and the need for a healthy spread. In this blog, we'll discuss the various heathy benefits of one of the components of a basic Indian healthy meal, i.e. dal or lentils.
Lentil soup or dal has a variety of health benefits that help us keep up with our daily life. That's why a healthy Indian meal is loaded with dal protein that is also a great source of essential vitamins & minerals. We will discuss a variety of these lentils and categorize them into preparations and nutritional value, specifically their protein content.
Masoor Dal: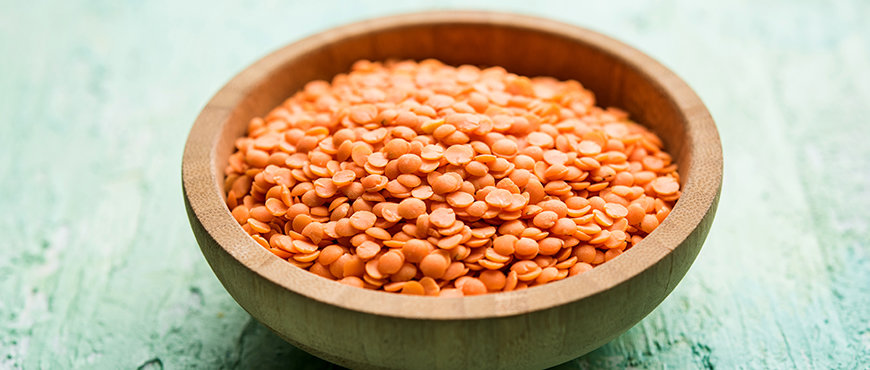 A black lentil that splits open to a pinkish-orange color. Masoor Dal is one of the varieties of lentils that are very commonly found in the Indian household. It's one of the more convenient options in lentils because you don't need to soak it for too long and it cooks very quickly.
Nutrients In Dal: A cup of Masoor dal is a good source of protein, carbs, fiber, Vitamin B1, and Vitamin C.
Preparations: The most common way to use Masoor Dal is to make a lentil soup. The yellow lentil soup prepared from Masoor Dal is very delicious, but you can also make a Masoor Ki Amti, which is a delicious sweet and sour recipe from the state of Maharashtra. Apart from lentil soups, you can also use this amazing dal to make pakoras (fritters), tikkis (cutlets), and kebabs.
Chana Dal: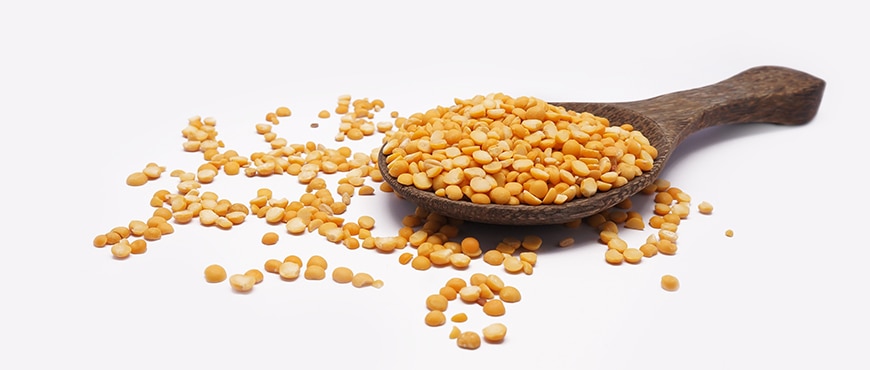 A very hard and dense lentil that takes it own sweet time to make, Chana Dal comes in many different shapes and form. You can get it as Kala Chana which is a bean, Chana Dal which is a split bean, and Chana Besan, which is flour. If you are planning to make Chana Dal then you need to soak it overnight in room temperature water or for at least two hours in warm water and salt to soften it. Even then it will take a lot of time to cook. But in the end, it makes a very delicious lentil recipe!
Nutrients In Dal: A cup of a lentil soup made with Chana Dal is loaded with fiber, protein, Vitamin B1 and Vitamin C.
Preparations: Lentil soup made with common ingredients that are found in every Indian household is usually very thick and heavy on the stomach. So it's easy to feel full just after a cup of Chana Dal soup. The same applies to recipes made with Kala Chana, which is generally very filling. Apart from that, we also use Chana Dal to make chutneys, Kala Chana for boiled bean chaats, and Chana Besan to make the batter for delicious pakoras (fritters), cutlets, a variety of savory pancakes.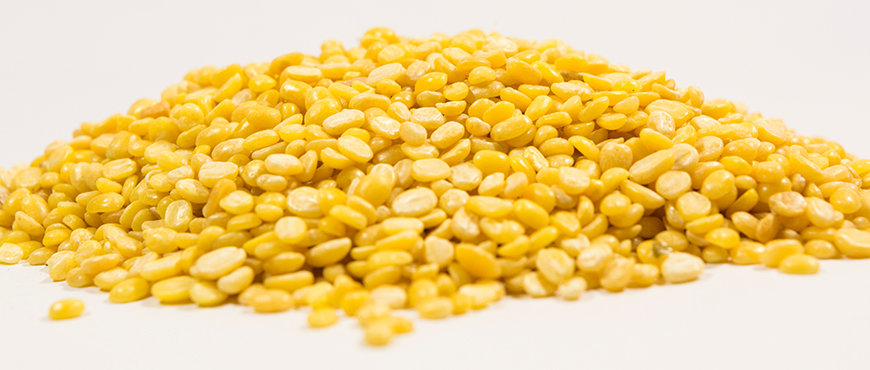 Just like Chana Dal, Moong Dal is also dense and requires overnight soaking. However, unlike Chana Dal, Moong Dal is a bean. It is commonly known as the healthiest variety of lentils. Its high nutritional value makes it a very delicious prospect for anyone who wants to lead a healthy lifestyle. You can also find Split Moong Dal which takes a little less time to prepare.
Nutrients In Dal: A delicious cup of Moong Dal lentil soup is loaded with high levels of both, protein and fiber, covering a lot of your daily requirements. It also consists of good amount of Vitamin B1.
Preparations: As mentioned earlier, Moong Dal needs to be soaked overnight. But the result you get at the end of the day, in the form of a spicy and tangy lentil soup, is worth the wait. Besides that, Moong Dal Pakoras made with split and husked lentils are also very delicious. It is also a very important ingredient in Dal Makhani, which is a famous north Indian recipe.
These were some of the more common dals that you will find in an Indian household. Most Indians know them very well and would love to try some of the recipes mentioned here. You would also understand how important they are, in terms of health, and would want to pass them on to the next generation. If you didn't, here's a great opportunity to try something new, delicious, and healthy.