Winter is here! So make the most of this season by celebrating with your friends and loved ones. Amp up the enjoyment by serving some delectable, homemade crunchy snacks made with organic ingredients, and indulge in these lip-smacking treats with your favorite people!
Upon the arrival of winter, we are all swept up in the vibes of fun and celebrations! The weather is so cold that one can obtain the highest level of comfort and coziness just by staying home and avoiding the biting cold winds. It is always fun to get together with your friends, family, or loved ones and enjoy a game session or movie together. But the primary attraction of all the comfort and happiness during winter is nothing but delicious food! 
Tea and coffee are undoubtedly the most popular drinks during winter! Often in numerous Indian households, the whole family gathers together for a chit-chatting session with some masala chai or coffee. But there's something that almost every Indian is pleased to relish along with these drinks. Do you know what that is? You've probably guessed it right. It is a whole bunch of mouth-watering crunchy snacks that certainly enhance the experience of drinking tea or coffee! 
Crunchy homemade snacks boast a flavor of authenticity and purity. In addition, you will be surprised at how tasty these crunchy winter snacks will be if you use organic ingredients from Dwaraka Organic.
This blog brings you some crunchy snacks that you can prepare with pure and organic products from Dwaraka Organic and serve as special winter food to your friends, family, and loved ones. Read on and get to know about these dishes.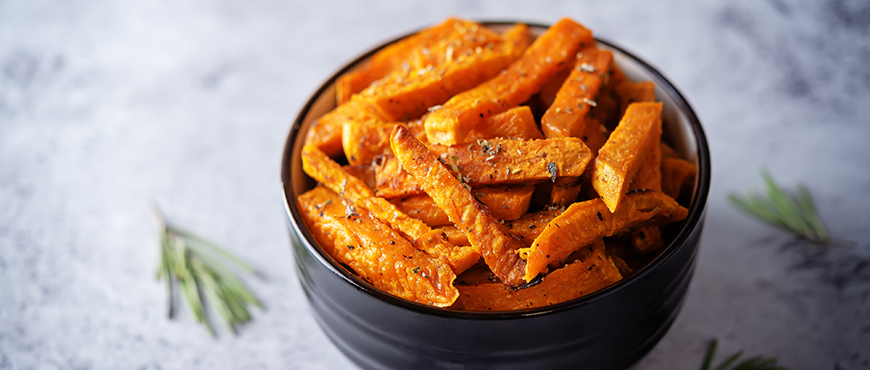 1) Carrot Fries
Starting with some sweet and spicy, Carrot Fries are delightful snacks that we guarantee you will be loved both by children and adults alike. This dish's prime attraction is the carrots, but the surprise element of the seasonings of spices makes it even more special. It is not a dish that will be a hassle in terms of preparation. You need Carrots, Black Pepper Powder, Kitchen King Masala, Vegetable Oil, Salt, and a little Oregano for the final seasoning. Transfer the coated carrots to a baking tray and let the dish bake for about 25 – 30 minutes. Once done, drizzle some honey on top. Serve this delicacy at a get-together with your choice of dip, and watch how your guests love this dish!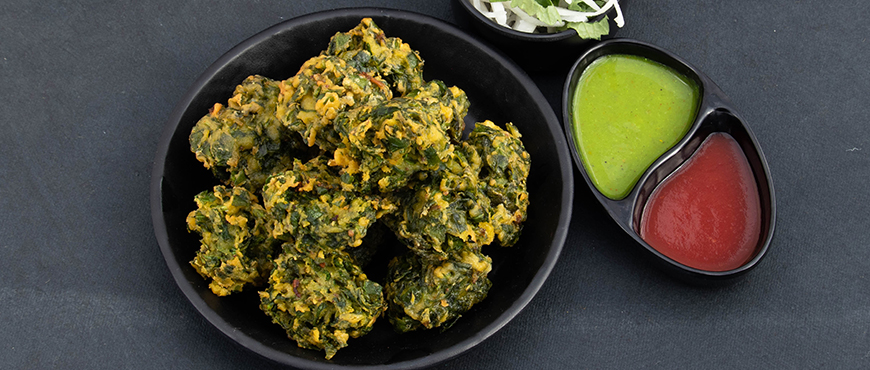 2) Spinach Pakoda
Spinach Pakoda or Palak Pakoda, whatever you may call it, is one of the most delicious, flavorful, and crunchy snacks that will be perfect for a winter evening. Prepare this delightful snack at home, and you can get all the ingredients you need from the product range of Dwaraka Organic. This dish is also easy to prepare but hits hard with its flavorful elements that leave you mesmerized. The ingredients you need for preparing Spinach Pakoda are, Chana Besan, Red Chili Powder, Turmeric Powder, Sunflower Oil, Salt, Water, some Green Chilies, and of course, the star ingredient of the delicacy, Spinach! Serve it to your friends while playing a board game, and you might just win because the delicious pakodas will shift their focus entirely from the game to enjoying the flavors.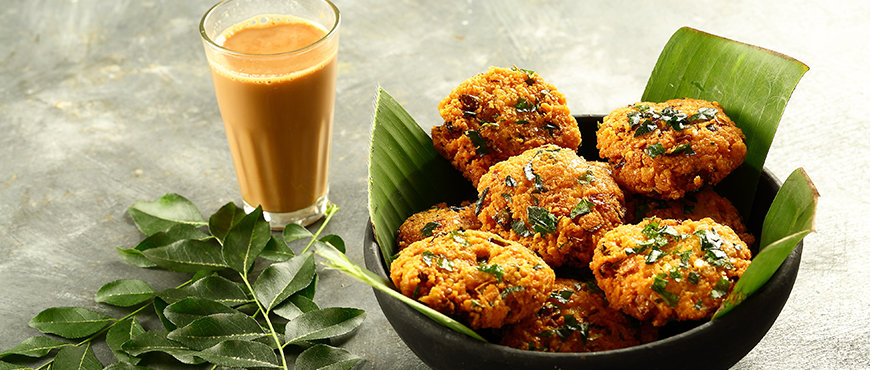 3) Bread Vada
If you're looking for some quick snacks as an accompaniment, along with a piping hot cup of masala chai, then Bread Vada is your way to go! This flavorful, crunchy snack is a dish that will enhance your experience by tickling your taste buds with the spicy seasoning elements it boasts. The key ingredients you need to prepare Bread Vada are, Cumin, Garam Masala, Red Chili, Rice Flour and Sunflower Oil. So prepare this delicacy at home and enjoy it with your favorite cup of tea or coffee. You can also find a detailed recipe for this delicacy on our website.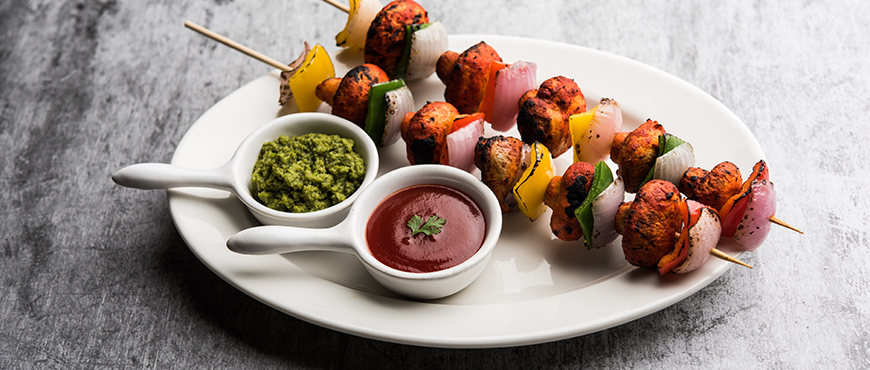 4) Tandoori Mushroom
The flavors of tandoor are heavenly; dishes like Tandoori Mushroom are relished with excessive happiness during winter. It is one of the tastiest snacks you can offer your friends, who will enjoy this delight like anything. You need Ginger Garlic Paste, Tandoori Masala, Red Chili Powder, Cumin Powder, Turmeric Powder, Coriander Powder, Mustard Oil, etc. Marinate the mushrooms generously with the special Tandoori Masala from our range of Organic Blended Spices and enjoy this delight. It will prove to be one of the best winter appetizers.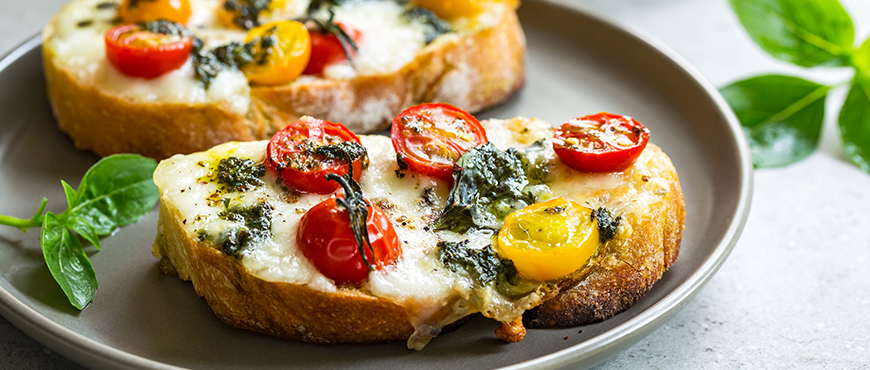 6) Mozzarella Toast
Mozzarella Toast is one of the winter special comfort snacks that will enthrall your taste buds with its cheesy, flavorful toast. It is an easy-to-prepare dish; all you need to prepare this dish are Garlic Paste, Black Pepper, salt, and other necessary ingredients. Get the ingredients from Dwaraka Organic and make this delightful delicacy to enjoy a winter evening with your family and loved ones.
The above-mentioned dishes are the perfect options to serve your loved ones during a wintertime gathering. You can prepare these delicacies at home and ensure that you use 100% organic ingredients to experience an overall enhanced taste and flavors of these delicacies. So shop for 100% pure organic and natural Dwaraka Organic products at Amazon or your nearest Indian grocery store.