India was the primary mediator in bringing the taste of spices in front of the world. From their medicinal uses to creating signature delicacies, spices are so important for Indians. Along with standalone spices and their powders, Indian spices are also available in tasty combinations. Let's discover Indian masalas you can use to up your flavor game.
There might be many situations where you start cooking a recipe and realize you are missing four of the spices listed. Or you are done with the best spoonful of paneer tikka masala and wonder how it tastes so good?
Admit it, you are stuck in such situations a lot of times, and you need answers.
The answer is Indian Spices!
If you don't have certain spices at home readily available or you need to experiment with your own recipes, various Indian spice blends can help you easily.
India is a land of spices.
Masala means spice in India. Every region in India has a unique cooking style, and every state uses a different blend of spices, and there are some extraordinary combinations you can experience throughout the country.
Let's discover the top 5 Indian masalas you can try at home and up your flavor game.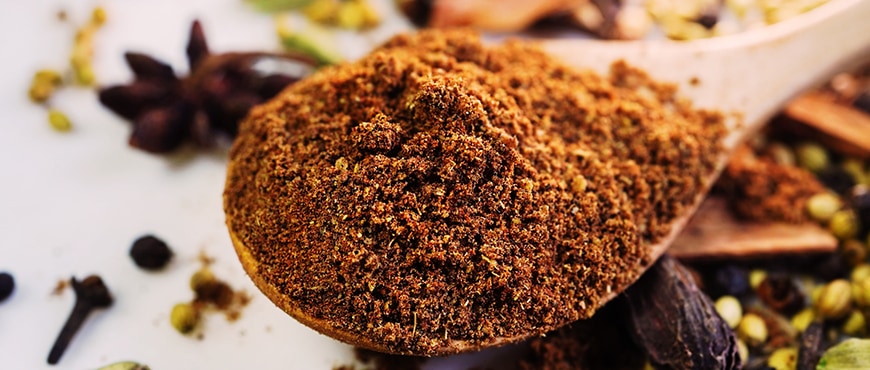 Garam Masala, the true king of Indian spices or masalas, is popularly used in Indian curries, vegetable preparations, and rice varieties like Biryani. It is a simple mix of spice powders used for ultimate flavor. Bay leaves, cinnamon, mace, cloves, cardamom, and cassia bark in Garam Masala give it a powerful flavor and aroma.
Ginger Garlic Paste is a finely-crushed mix of fresh raw ginger and garlic cloves. Often used in various dals, Indian curries, biryanis, pilafs, and appetizers, this well-balanced mixture of ginger and garlic is widely used in many parts of India. This paste forms the base of almost every dish in India.
Chat Masala, an exciting blend of Indian spices, is made with popular seasoning spices and is commonly used as a garnish. A little sprinkle on your bhel, sev puri, aloo chat, boondi raita, and even appetizers like kababs can enhance the whole flavor of the dish. If you want a twist of taste of your well-cut fruits, sprinkle some chat masala on it.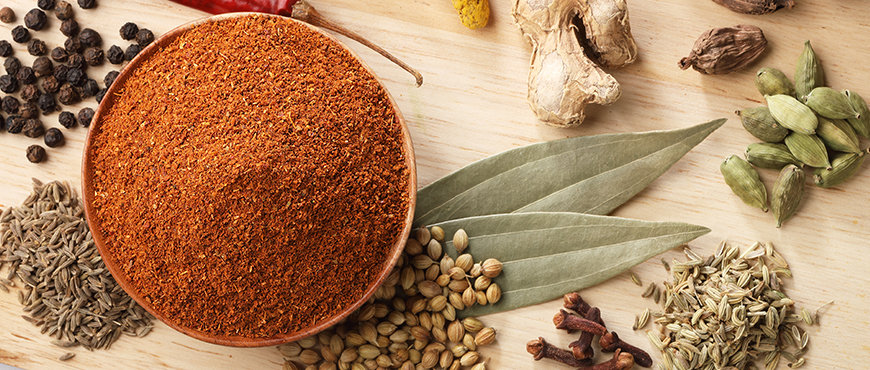 As the name suggests, Pav Bhaji Masala is specifically made to give the authentic taste of famous Indian street food – Pav Bhaji. Pav Bhaji is one of the most favorite meals in Indian homes, made with a mix of mashed vegetables. Dwaraka Organic's Pav Bhaji Masala is a ready-to-use Indian spice mix that gives the dish the perfect color and flavor of this desi street-style dish. You can also try it in other preparations and enjoy a unique twist.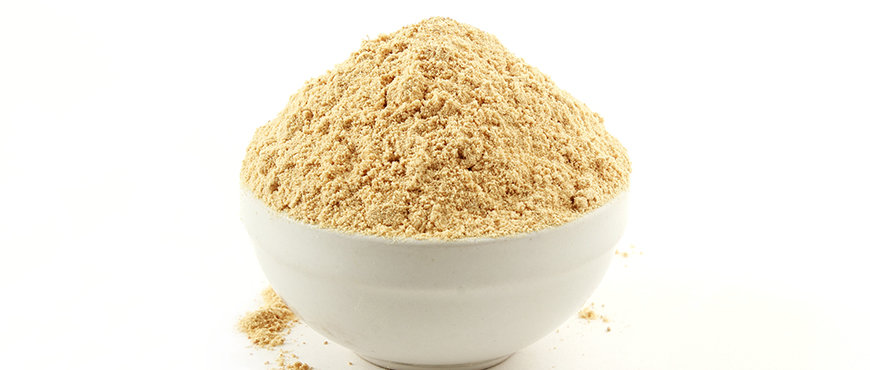 The famous tea in Indian homes is just incomplete without Tea Masala. It is a unique blend of flavorful and aromatic spices that gives flavors of clove, cardamom, cinnamon, ginger powder, and more. Add a bit of Tea Masala to your tea, and you will feel refreshed with every sip. Not to mention, using these spices in tea is believed to be good for immunity.
Indian spices enhance flavors, but using them in natural and organic forms and in the proper proportions is recommended.
Now that you know these spice mixes can enrich the flavor of your everyday meals, the next question is where to find them.
At Dwaraka Organic, we offer pure and authentic blended masalas for your everyday cooking. Our organic spice products are made with raw organic spices and packed in convenient jars.
You can shop for our products at a nearby grocery store or even order online from Amazon.