Wondering what to have when you're fasting for Navratri? Then you should check out these five delicious recipes that will satisfy all your cravings during Navratri 2021!  
Navratri is one of the biggest Hindu festivals! The nine days of the festival are celebrated worshipping the nine forms of Goddess Durga. Everyone gets dressed up in ghagra choli, a traditional Gujarati outfit, and enjoy themselves. Every day has a different color theme, and people choose their outfits based on them. And for those nine days, they participate in dandiya and Garba, a Gujarati traditional dance. Hence, we can say that it's a festival that is filled with glorious celebrations, non-stop music, and exuberant dancing.
Like every other Indian festival, Navratri also includes some lip-smacking Indian food. Like many other festivals, people also fast during this festival. They do so to appease and seek blessings from Goddess Durga. Navratri fasting food includes very specific dishes that restrict certain ingredients like wheat & wheat products, table salt, rice, and any fast food. This diet mainly consists of a different variety of grains, rock salt, and dairy products.
This might make it difficult for you to decide what you can prepare for Navratri meals. And that's what we are here to help you with.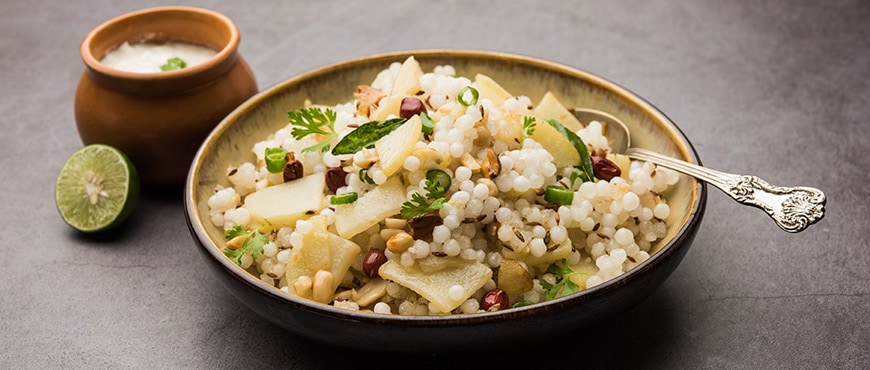 Sabudana Khichdi 
Sabudana Khichdi is a savory dish that's a very popular breakfast option. To make it, you will need sago, green chilies, curry leaves, cumin seeds (Cumin Whole), rock salt, and Groundnut Oil, or any other neutral cooking oil. It's a relatively easy recipe and quick recipe to follow and tastes delicious.
Sookhi Arbi 
Sookhi Arbi is another delicious preparation that you can make in just a few minutes. It's made with Colocasia or Taro Roots, Ajwain, Coriander Powder, Red Chilli Powder, Amchur Powder, rock salt, and Sunflower Oil.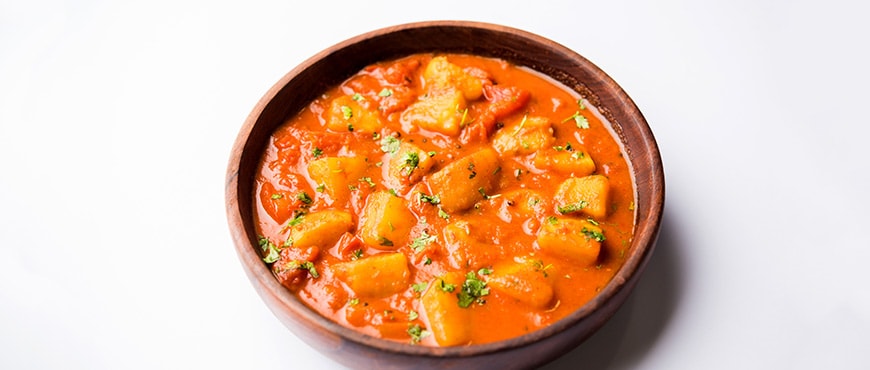 Aloo Ki Sabzi (Potato Curry) 
Potato Curry is one of the most commonly prepared entrees in Indian households. All you need to prepare this tasty dish are potatoes, Black Mustard, cumin seeds, Turmeric Powder, Red Chilli Powder, Coriander Powder, Black Pepper Powder, Fenugreek Leaves, Ginger Paste, and rock salt. Since it also has a short preparation time, you can serve it quickly to your family after a tiring evening of Navratri celebrations. It goes great with rice, puris, but when you're fasting, you can have it with Kutti Ki Puri, Rajgira Roti, or Sabudana Thalipeeth.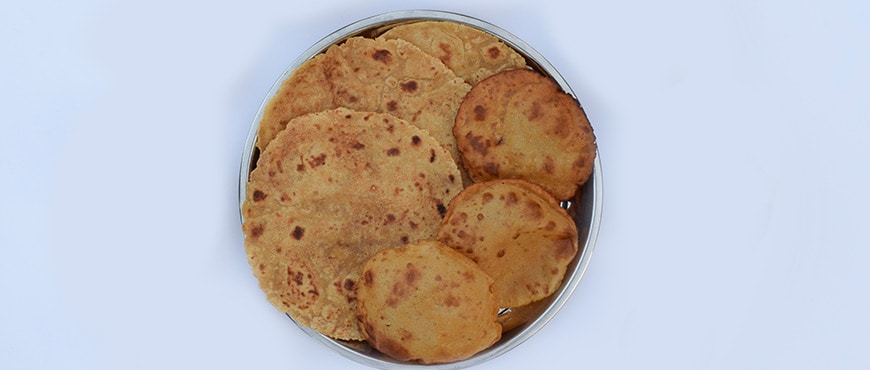 Kuttu Ki Puri 
Kuttu Ki Puri is a special fasting dish that is made with very healthy ingredients. You will need Buckwheat Flour, Cumin Powder, rock salt, and Groundnut Oil to make it. It will go well with any entrée preparation and is a lot tastier than your everyday roti.
Fasting Palak Pakora 
If you're looking for the perfect snack to have during the Navratri celebrations, then you should try this dish. All you need to make Fasting Palak Pakora is spinach, Chana Besan (or Amaranth Flour when fasting), Red Chilli Powder, Chat Masala, Ginger Paste, rock salt, and Vegetable Oil. You can serve it hot with some chutney or ketchup. You can also serve it as a quick snack everyone can enjoy during the Navratri 2021 celebrations.
Fasting Forward…
These were some of the most popular food items we thought you should try. There are many other dishes that you can find in our Indian Food Recipes section. You can also alter your favorite recipes according to the Navratri Hindu traditions by replacing certain ingredients.
After the difficulties we all have faced over the past year and a half, make sure Navratri 2021 is filled with loads of happy memories and mouth-watering food. Stay tuned for many more festive tips and recipes. Happy Navratri!