When it comes to cooking your favorite dishes, the choice of oils is of primary concern. This is because different cooking oils have different uses. The best thing to do is to choose organic cooking oils as they are pure, authentic, and carry numerous health benefits. Read this blog to learn about some of the healthy cooking oils Dwaraka Organic offers you.
Nowadays, healthy eating is not a trend but a necessity and keeping in mind the plethora of products, ingredients, etc., available in the market. People are lured mainly by the taste and flavors these products claim to offer but seldom do people check on the health-related elements of the products they buy. One such product is cooking oil! 
When we talk about food, we focus on the diverse flavors and dishes we should try. But the most critical factor is the taste, and one must remember that the most authentic, fresh, and pure taste comes only when you use organic cooking oils to prepare these dishes. 
Why is it Important to Buy Organic Cooking Oil?
The reason behind the use of organic oils is primarily their health benefits. But where lies the difference between regular cooking oils and organic ones is very interesting. If you are curious, you will be surprised to know that there is no stark difference in fragrance and taste between regular and organic oils. The central point of difference lies in their production processes. The ones produced naturally with pure elements are the organic ones that keep you healthy, and those made with the help of artificial enhancements and or chemical infusions are the ones that are not suitable or prescribed to consume. It all comes down to the choice to live a healthy life by eating healthy food, which is the sole reason you should use organic cooking oils instead of regular ones. 
This blog covers a few of the organic cooking oils brought to you by Dwaraka Organic, their uses, and how they benefit our health. Read on to know more!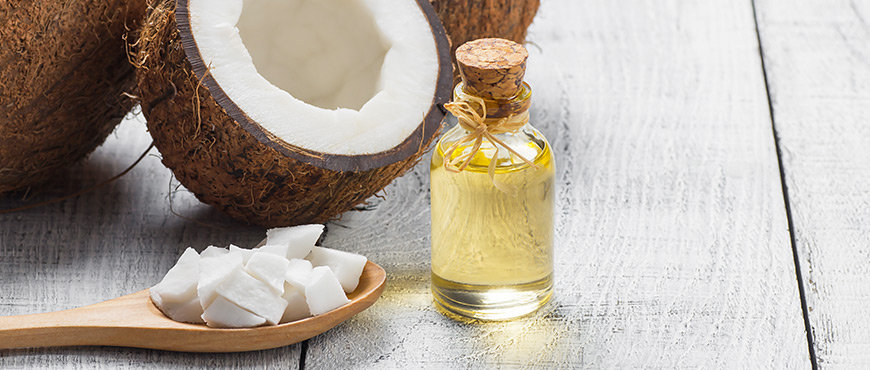 Obtained from the flesh of a coconut, Coconut Oil is generally a vegetable oil. It is widely used in South East Asian cuisines for various purposes, including frying, garnishing, and tempering. When you cook dishes with Coconut Oil, you will surely experience the tropical aromas and distinct flavors in your food! Dishes like Ghee Roast Dosa, Kadala Curry, Appams, etc., are all prepared with this oil. 
Besides its intense flavors, Coconut Oil is also known for its high content of saturated fats that help reduce weight. It also aids our bone health and promotes the growth of hair.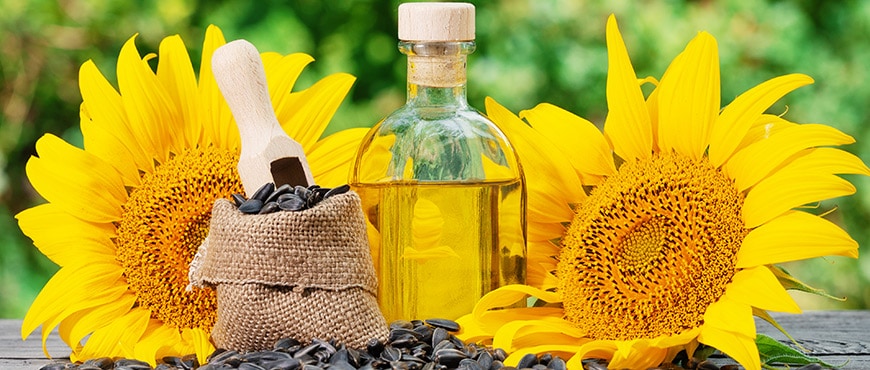 Sunflower Oil is the most commonly used oil in almost every Indian household. You can prepare a wide variety of tasty dishes with it, ranging from bhajiyas, pooris, different fries, and numerous more. It is obtained from pressing Sunflower seeds, a light, amber-colored oil. Most of the time, Sunflower Oil is used for frying or tempering as it gets soaked significantly less due to its light nature. 
Sunflower Oil is considered the best cooking oil for the heart as it aids our heart health. Apart from that, it also helps improve digestion and aids our skin and hair. Consumption of Sunflower Oil boosts our energy as well.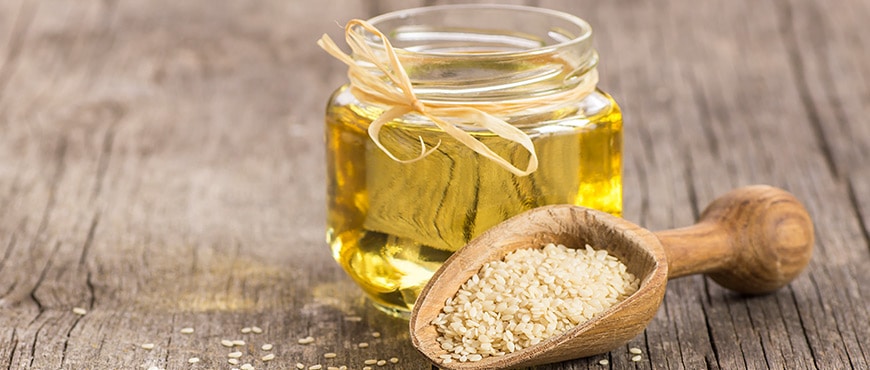 Extracted from Sesame seeds, the very flavorful Sesame Oil is a special one in the category of oils. If you are curious about why we call it flavorful, it is because of the rich and potent nutty flavor Sesame Oil adds to the dishes it is used to prepare. It is an oil used for dressing salads, tempering, frying, and several other purposes. You can use it for cooking dishes such as Chili Paneer, Kung Pao Potatoes, etc.
Sesame oil, other than its flavorful nature, is also known widely as a wonderful ingredient that benefits the skin to a great extent. It also helps keep our blood sugar levels regulated and reduces inflammation. 
An ingredient that is used in a variety of cuisines, Groundnut Oil is an all-rounder. Obtained from peanuts, it boasts a peanut-like aroma and flavors. This oil is perfect for preparing dishes such as Fried Idlis, Dal Tadka, and other tasty delights. 
Regarding the benefits of Groundnut Oil, we must mention that it is rich in Omega 3 and Omega 6 unsaturated fats. It has abundant antioxidants, and it helps enhance blood circulation, reduces the risk of heart diseases, and also aids arthritis. 
The above-mentioned organic cooking oils are just a few of the several others we offer. So enjoy the authentic and pure taste of your dishes by using these oils and choose to live a healthy and happy life. Shop for 100% pure organic and natural Dwaraka Organic products at Amazon or your nearest Indian grocery store.