The availability of different types of Flour in the market makes our lives easier in numerous ways other than cooking. The benefits and uses of such Flour make us curious to know about them. Read this blog to learn about some of the flours from Dwaraka Organic that come with beneficial properties.
Cooking or baking is not the only purpose of using the wide variety of Flour available to us. There are various ways in which different types of Flour benefit us when consumed or utilized in the right quantities and methods. So, if you have read our previous blog of this series, 'The Most Common Types of Flour And How To Utilize Them – Part 1,' you have clarity about some of the most used Flour and their unique beneficial properties.
But for those who don't, you can surely read this blog and learn about some more Flour and how you can use them to get the best results of what they have to offer. Additionally, this might give rise to your interest in checking out the previous part of this blog series to learn about a few other types of Flour and their uses.
In this blog, we bring you some of the other types of Flours that we offer at Dwaraka Organic. So read on to learn about the most common staple diet of Indians worldwide.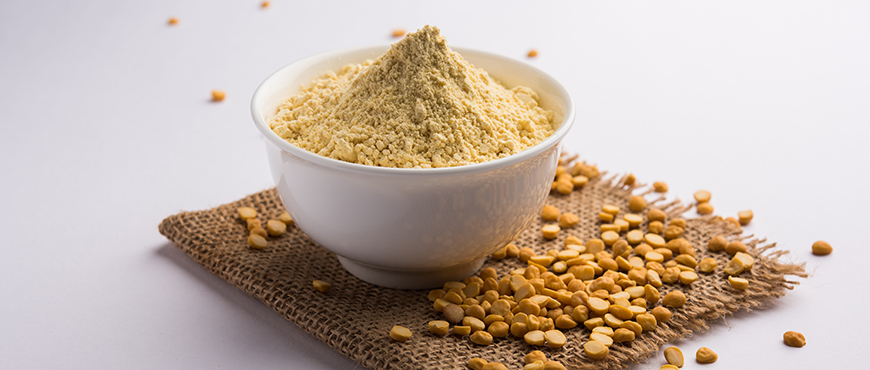 Chana Besan is widely known as Gram Flour and is a rich source of nutritional elements. It boasts a nutty flavor and is a substitute for Wheat Flour, and you can prepare numerous dishes with Chana Besan, such as Thalipeeth, Missi Roti, Besan Chilla, Besan Halwa, and many more. You can click on these dishes and find their detailed recipes on our website.
Besides its flavorful addition to dishes, you can use Chana Besan for skin, and rest assured that it will prove highly beneficial once you start using it on your skin. It has various other benefits, which you can find on our detailed blog, '5 Super Health Benefits of Organic Chana Besan.'
When raw grains of rice are finely milled, we obtain the Rice Flour. Widely used for purposes such as binding and thickening in Asian Cuisines, this Flour comprises a substantial amount of carbohydrates that benefit our bodies. In India, Rice Flour is extensively used in the southern parts, and if you are not aware, Rice Flour Dosa is quite a famous delicacy in those parts of India. Besides Dosa, you can use Rice Flour to make numerous dishes such as Idli, Appam, Modak, Bhakhri, etc.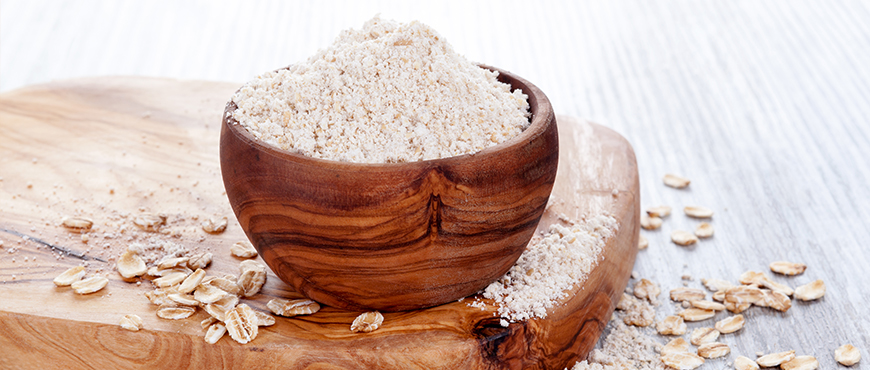 Oats Flour is obtained by grinding oats into a fine powder form. We at Dwaraka Organic bring you gluten-free Oats Flour, which also consists of nutritional elements such as an abundance of fiber. Like Chana Besan, Oats Flour is also considered a fantastic substitute for Wheat Flour. It boasts a nutty flavor but is relatively mild in terms of intensity, but it does taste like wheat flour when you put it to culinary use. You can prepare various dishes with this Flour, such as Chapatis, Cakes, Dosas, Pooris, Cookies, etc.
If you are curious about how Oats Flour helps your body, then you must know that this Flour aids in the regulation of blood flow as well as works toward keeping your gut strong and functioning correctly.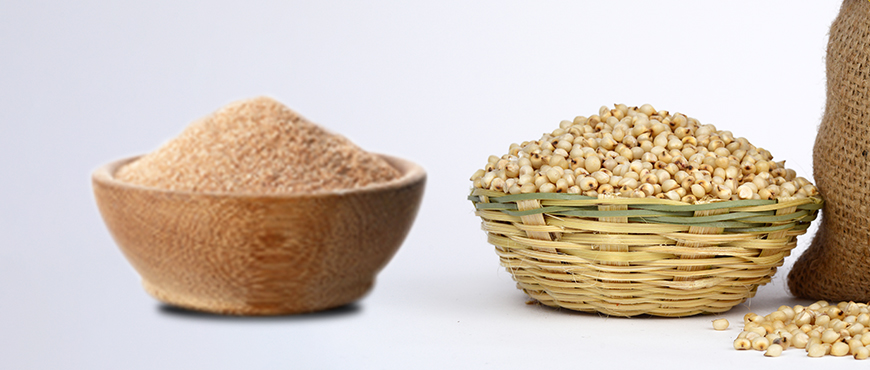 Jowar Flour is the result you get when white millet grains are milled. This Flour is a staple diet, especially in Maharashtrian and Gujarati cuisines. Jowar Flour is very light in consumption and, thereby, easily digestible. Dishes such as Jowar and Tomato Chilla, Methi Thepla, etc., can be prepared with this Flour. You can also click on these two dishes to get their detailed recipes on our website.
Jowar Flour is highly recommended for frequent consumption due to its rich iron and fiber content. But, if you wish to know more about how Jowar Flour may benefit your health, you should definitely check out our blog, ' The noteworthy Health Benefits of Jowar!'
The different types of Flour mentioned above benefit us in numerous ways with their nutritional elements and potential. You can buy these types of Flour in absolutely organic and natural versions from Dwaraka Organic for the best results and taste. Shop for 100% pure organic and natural Dwaraka Organic products at Amazon or your nearest Indian grocery store.
We all take care of using organic colors to celebrate Holi, then why not use organic spices in all our Holi recipes which can help to promote a healthier and more conscious way of living?
By choosing Dwaraka Organic's 100% organic spices, you are making a conscious decision to prioritize your health, the environment, and the well-being of others.
In conclusion, using organic spices in Holi recipes is important for your health.
So, make this Holi celebration a festival of health with Dwaraka Organic. You can shop for all our organic products in a grocery store near you, and we are also available on Amazon.
Happy Holi!