There is a varied combination of spices available in the market today. Out of them, there are Indian spice blends that make cooking certain dishes a less time-consuming process. Read this blog to know about some of those! 
The Indian cuisine boasts a wide range of authentic spices known to make dishes all the more delicious and tasteful. There's a variety of species that are used in Indian cuisine, and this makes it difficult for people to cook from scratch regularly. However, we have a solution for this! 
At Dwaraka Organic, we offer a plethora of Indian spice blends. These Indian spice mixes make cooking much easier than the hassle one usually encounters! 
Why should you choose Indian spice blends?
Usually, while we cook dishes with a specific flavor, we must calculate the quantities individually to make the right blend with spices. The mixture is so significant that it brings the desired flavor to the dish. So, in a way, the ready-to-use Indian spice blends are quicker gateways to the flavorful world of yummy meals as your time does not go to waste by quantifying each of the spices for the right mix. 
This blog brings you some Indian spice blends that help make your cooking experience a little more hassle-free. Let us have a look at them: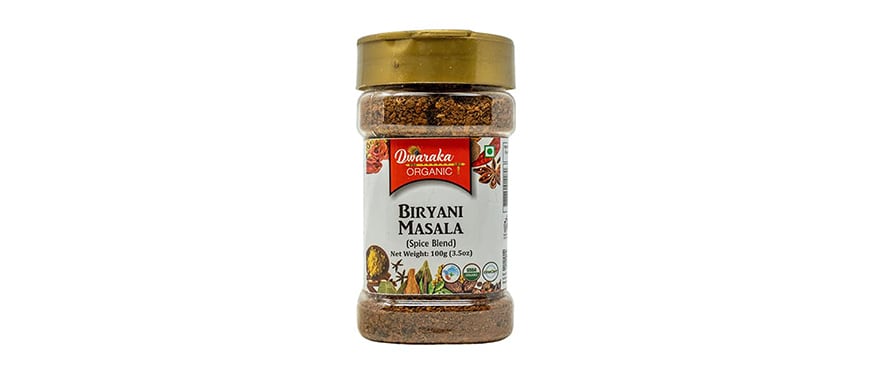 Biriyani is one of the most-loved dishes of all time. Getting the flavors of Biryani right is an art, and we understand that! If you're craving for Biryani and don't know the spices needed for it, we've got you covered with our Biryani Masala. It's a balanced mix of the desired flavor of Biryani with spices. The Biriyani masala comprises bay leaf, garlic powder, ginger, fennel, cloves, etc., and successfully brings authentic flavor and taste.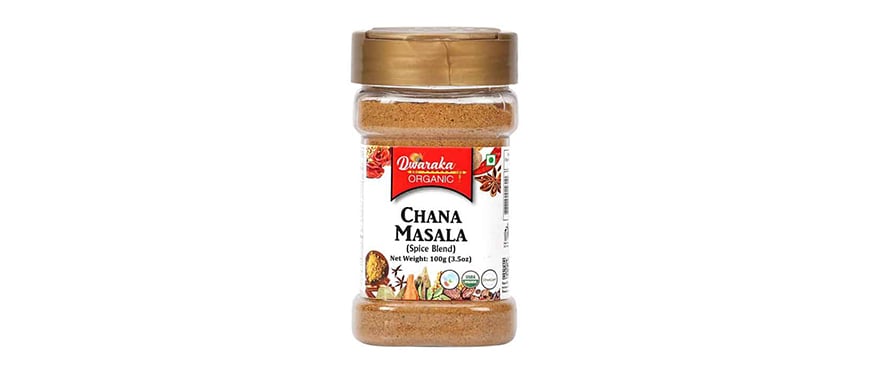 Another Indian dish that people love is Chana Masala. The recipe uses many spices together and in the right amounts to make it properly. It involves spices like red chili powder, turmeric powder, garam masala, and whole spices. Our ready-to-use Chana Masala comes with a blend of all these spices in the correct proportions. Using this will save you some cooking time and bring the exact flavor of the traditional Chana Masala dish.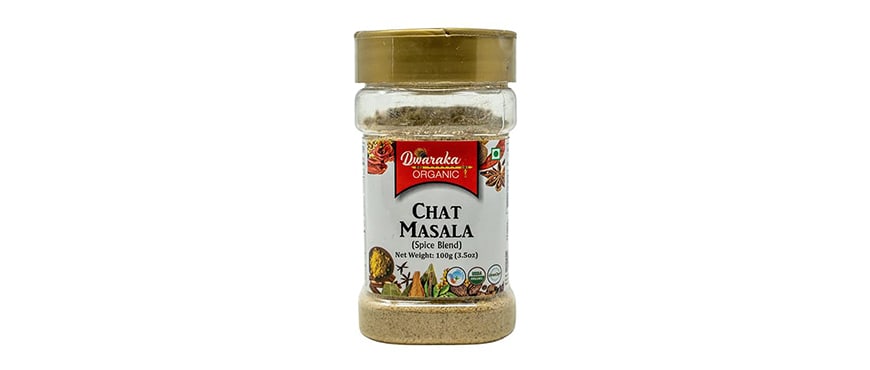 If you're looking for anything that enhances the taste of the dish you're having, then chat masala is your way to go. We do not use chat masala for the sole purpose of cooking, but it is mainly a flavor enhancer of all sorts of dishes. In most cases, we use this spice as sprinklings over dishes such as kababs, raitas, fruit salads, chutneys, etc. When you garnish your preparations with chat masala, it adds a tang to the food and makes the taste much more exciting!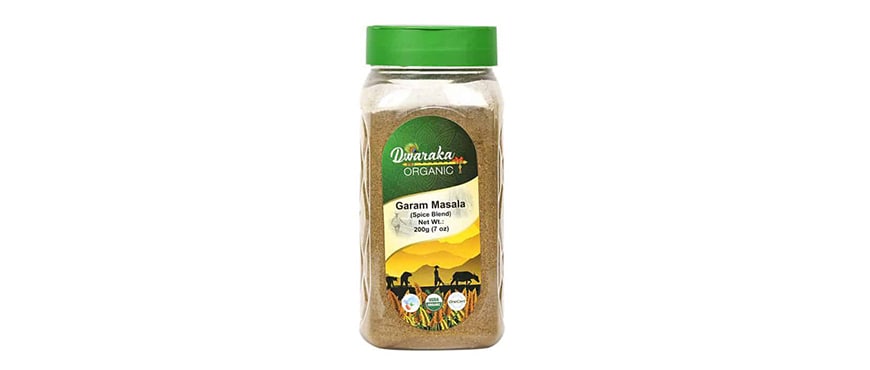 One of the most authentic and famous spices of Indian origin is Garam Masala. It is one masala that surprisingly comprises a blend of more than ten Indian spices. Garam masala is one of the most delicate spices you can use to make dishes like dal, parathas, snacks, or curries of various sorts. It is the heart and soul of many Indian dishes.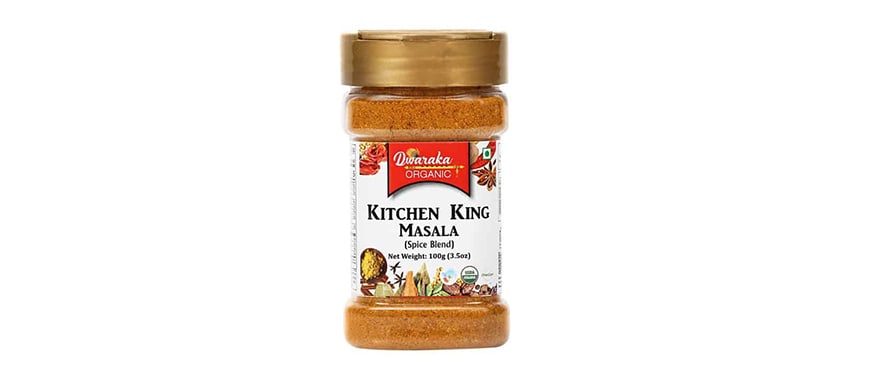 The name says it all! Our kitchen king masala is truly the king of all spices or Indian spice blends. Some of the essential masala spices of Indian cuisine are blended to produce the genuinely tasteful enhancer known as kitchen king masala. It makes the food a bit spicy yet exceptionally aromatic, so you can enjoy its smell while still mixed well with the food.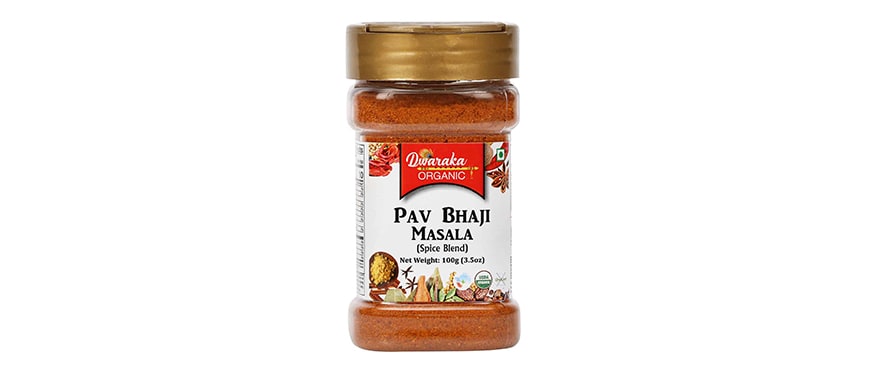 If you miss Mumbai and its street food, you should definitely stock this masala. Pav Bhaji is one of the most remarkable and famous street foods of this country is a favorite in every household! A handful of mashed veggies and unique spices go in making this tasteful delight. Our Pav bhaji masala gives you that perfectly authentic flavor, color, and taste when you add it to the dish. Moreover, if you wish to bring in a twist of taste to some other dishes, you can also use this masala topping for some flavor.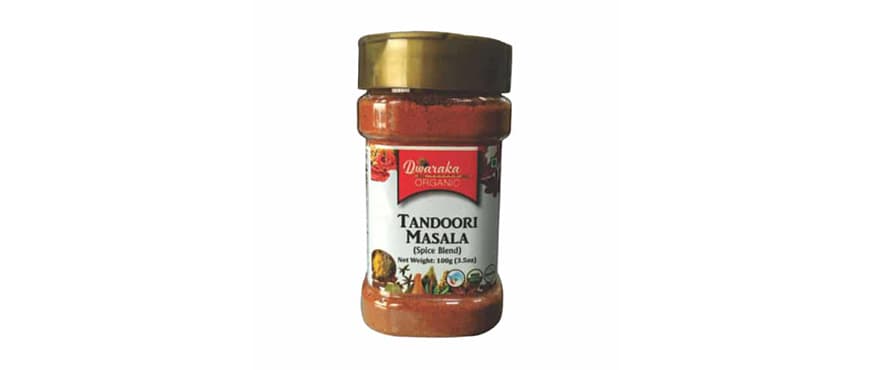 Love Tandoori dishes? This aroma comes due to the flavor of the tandoor. So, to get the essence of authentic tandoori flavor in your dishes, you can use the Tandoori masala prepared with all the necessary spices. Half your job is done if you marinate your veggies, paneer, etc., with the Dwaraka Organic Tandoori spice blend before grilling them. The delicious taste of these dishes will mesmerize you.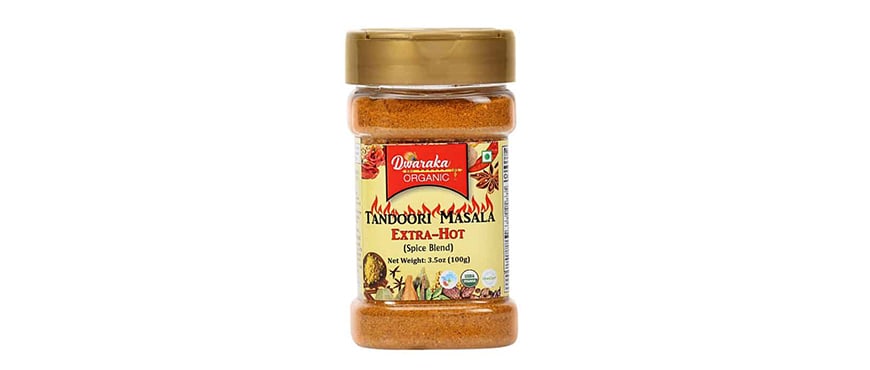 Some people genuinely love extra spicy food. To take it up a notch higher than the very usual spice, Dwaraka Organic brings you Tandoori Masala (extra hot). This spice blend comes from a mix of a variety of organic Indian spices such as turmeric powder, red chili powder, cloves, etc. These spices are roasted and together made into a fine powdery mixture only to produce the authenticity of the taste of tandoors. You can use this to marinate your dishes before grilling, and it will add a bit of extra spice to the general taste. 
A hot cup of tea is a refreshment for every Indian whatsoever. On top of that, when Masala chai is served, the taste and aroma relax the mind and body. Keeping this in mind, Dwarka Organic comes with a special Tea Masala. This masala includes clove, ginger powder, cardamom, cinnamon, and some more spices. Using this masala will enhance the taste of your tea and help you boost your immunity, as the combination of these spices is regarded as highly beneficial for health.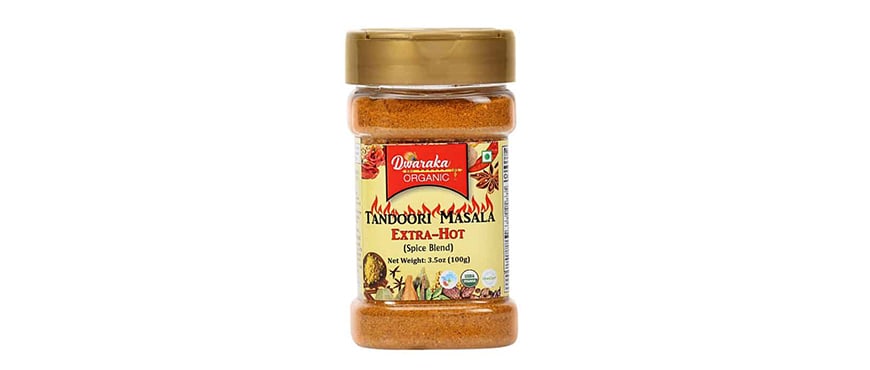 The use of Tikka Masala is highly notable when an Indian style of barbecue preparation is done. This masala comes with special spices that form the aromatic barbecue flavor. Once you marinate your dishes, such as veggies, mushrooms, paneer, etc., with this Indian spice mix, your food will give out a great essence and delicious smell of barbecue.
The tastefulness and health aspects of a dish depend highly on the spices that go into the preparation. It is best to always opt for organic blended spices if you're looking forward to authentic taste and health benefits. Organic spices are free from potentially hazardous pesticides and other artificial enhancers.
The spices mentioned above are available on our website, and if you wish to try these, you can quickly look at them for more information. Stock these spices up as Dwaraka Organic provides authentic organic products in the USA. You can make some of your favorite dishes with organic products to balance both the natural taste and the health aspects. You can shop for 100% pure organic and natural Dwaraka Organic products at Amazon or your nearest Indian grocery store.