Feasting is an integral part of every celebration! It feels great to host a grand feast for guests that involves cuisines of your choice. This Holiday Season, try some of the best dinner recipes from the Indian cuisine.  We have curated a list of Indian recipes for you. Read this blog and learn about them.
The second half of every year marks the beginning of the festive season! All over the world, people celebrate various festivals and host gatherings or parties with friends, family, and loved ones. One thing that is significant in all these celebrations is food!
Why Indian Cuisine?
Indian cuisine boasts a varied range of flavors that brighten up a celebration feast. Therefore, a feast with an Indian twist offers you a plethora of lip-smacking delicacies that you cannot resist!
Let us now look at some of the best dinner recipes comprising Indian delicacies that will flavor your festive feasts: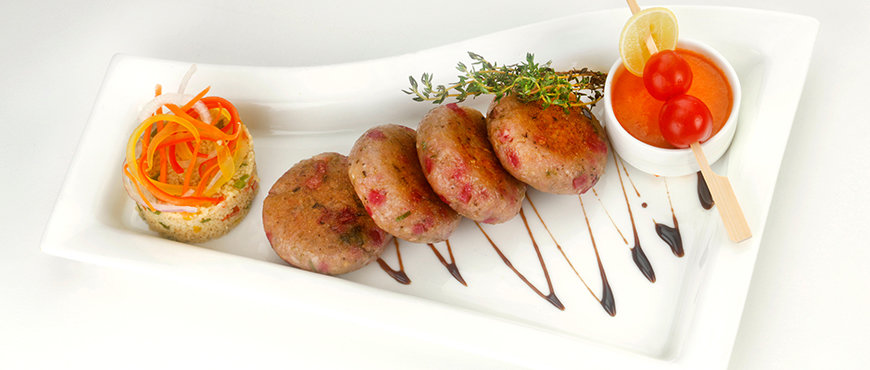 Raw Banana Kebabs
Every celebration starts with a spread of delicious appetizers. We bring you an innovative dish with raw bananas that you can serve as a starter. Yes, you read it right! Raw Banana Kebabs are an absolute delight for vegetarians. You will need a couple of raw bananas and other ingredients like sunflower oil, green cardamom, cinnamon powder, black pepper powder, etc. You can find the easy step-by-step method here.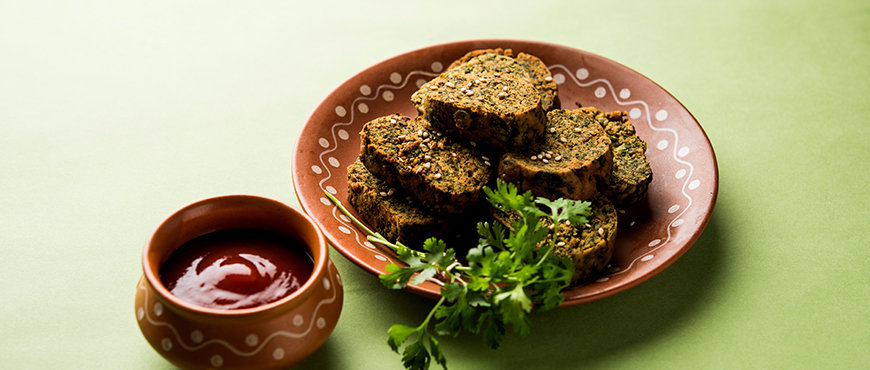 Kothimbir Vadi
Originating from Maharashtra, Kothimbir Vadi is enjoyed as a starter or as a snack alongside masala chai. We make this tasty Indian appetizer with fresh coriander leaves and a variety of spices. You require ginger garlic paste, red chili powder, turmeric powder, coriander powder, etc. This crispy starter is also suitable for health as it is considered good for diabetics, weight loss, and the heart.  Make this tea-time snack for your family with this step-by-step recipe.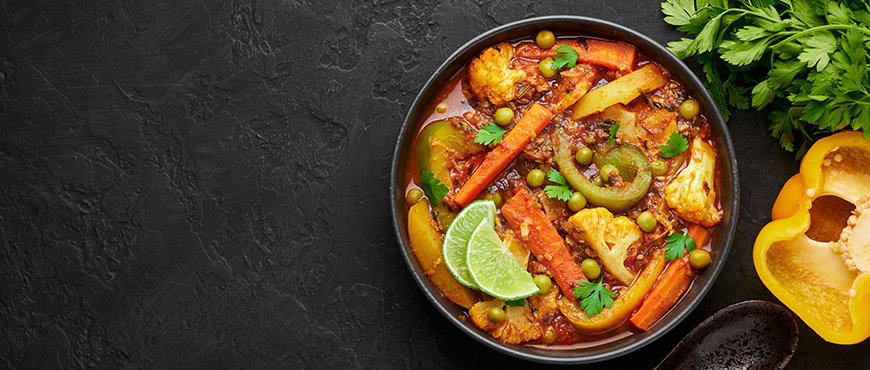 Vegetable Makhani
Indian cuisine boasts a wide variety of vegetarian dishes. One of those delicacies includes the flavorsome recipe of Vegetable Makhani. As the name suggests, this savory involves a lot of veggies in one preparation and tops the list of best dinner recipes. After boiling the vegetables, you can add spices like red chili powder, garam masala powder, etc. To add some more flavors, you may also use fenugreek leaves and cinnamon sticks. Click here to get the detailed recipe.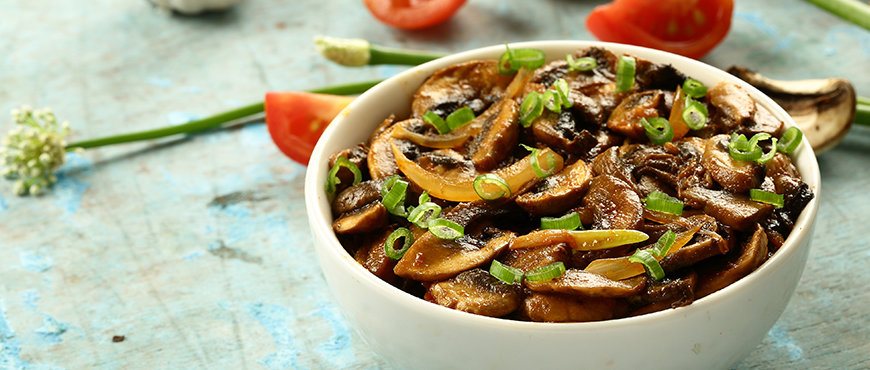 Mushroom Tikka Masala
Whenever we think about festive vegetarian dishes, mushrooms always cross our minds. So, it is not surprising to add it to the main course of an Indian dinner party menu. Mushroom tikka masala is a spicy delicacy and an excellent choice amongst Indian entrees. There is no hassle in the preparation, and all you need is button mushrooms, Dwarka Organic tikka masala,  ginger garlic paste, curd, and salt. The dish is one of the best dinner recipes and takes approximately fifteen minutes to cook. The entire recipe is here on our website for your reference.  Serve it to your guests with roti or rice, and let them lick their fingers after tasting this mouthwatering delicacy.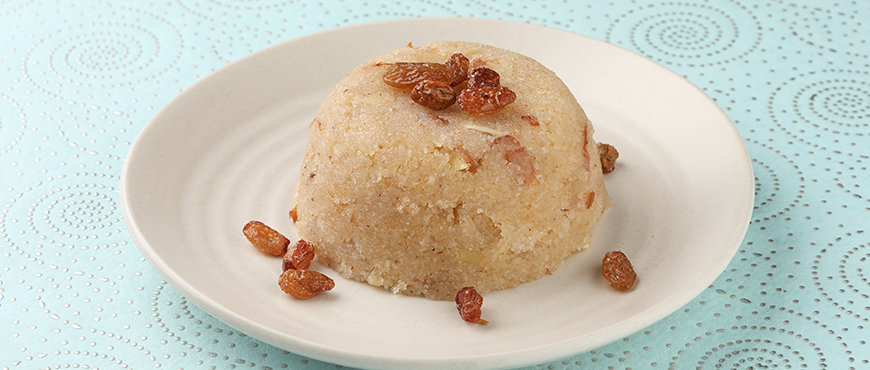 Sheera
Sheera is a traditional dessert delicacy of India that is had during winters to warm the body. You will need sooji coarse, jaggery powder, milk, mixed nuts, ghee, and water to prepare this Indian. The essence of sweetness this dish offers is appreciated by all those who try it out. Make this dessert at home with organic food products from Dwaraka Organic. You can check out the recipe here.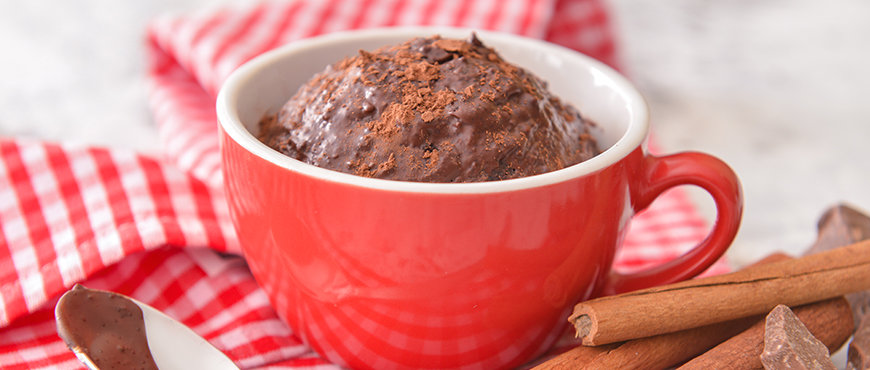 Chocolate & Cinnamon Mug Cake
The winters bring along great weather and excessive chocolate cravings. On top of that, a cake made of chocolate seals the deal of enjoyment on a cold evening. Chocolate & cinnamon Mug Cake is one such delectably-mouthwatering dessert. To prepare this, you need a few ingredients like cocoa powder, cinnamon powder, baking soda, flour, whole milk, powdered sugar, etc. The making time is highly negligible as it does not take more than five to seven minutes. This dessert proves to be one of the best dinner recipes to relish with heart's content. Check out the step-by-step recipe here.
The above-mentioned recipes are available on our website, and you can refer to them as and when you wish to. Enhance your festive get-togethers with these recipes. What's more? You can make these with organic products to ensure that your guests eat tasty and healthy food. You can shop for 100% organic and natural Dwarka Organic products at Amazon or your nearest Indian grocery store.